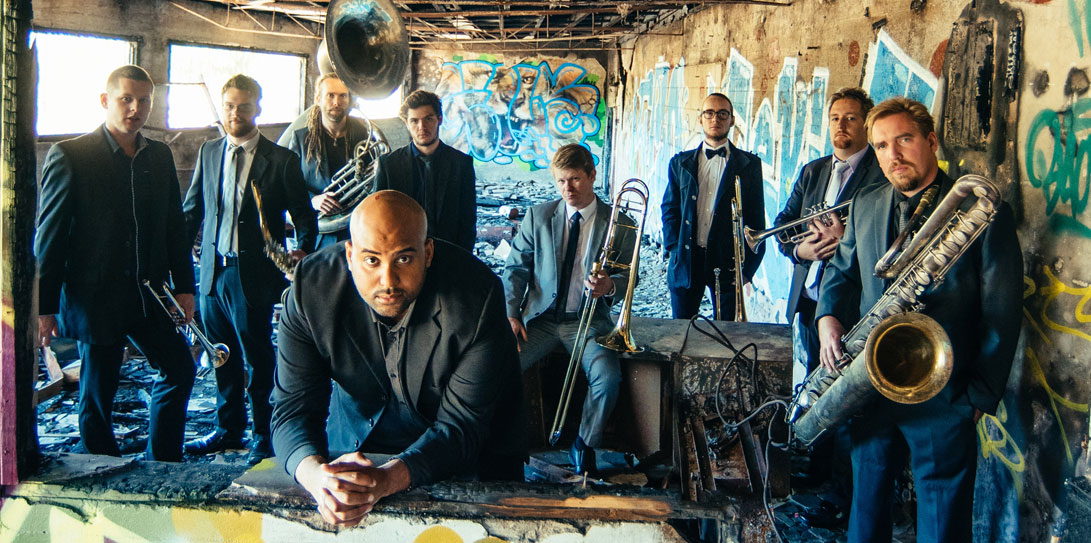 WORKSHOPS
BULLHORN are a dynamic nu-wave brass band made up of 7 horns, 1 drummer and 1 MC. With roots in funk, soul, hip hop, jazz and dance music the positive vibes and high energy shows appeal to all age groups and never fail to get people moving on the dance floor.
The members of BULLHORN are all accomplished musicians with experience not only in performing, but also teaching music and running workshops. The workshops are adaptable depending on the instrumentation and level of the students or musicians that we're working with. However generally we try address the following issues:-
– Instrumentalists
Technique
Posture
Harmonic repertoire (scales, etc)
Range
– Ensemble
Intonation
Articulation
Dynamics
Rehearsal strategies
– Composers
Understanding the musicians you are writing for
Writing for the audience
Building a varied portfolio of work
– Music Industry
Finding your target audience
Building an online presence
How to put together a venue/festival application
Our approach to working through these issues usually involves simplified re workings of some of our original compositions that are also arranged for a wide range of instrumentation. Through working on these compositions together we can deconstruct the pieces and demonstrate the whole process from composition to performance.
We also have open discussions on how to find success in the current music industry by sharing our experience with what has or has not worked for us.
Overall we aim to give well rounded musical education in our workshops, touching on a lot of different issues and subjects. Through also being adaptable and working in close conjunction with the students we can really tailor the workshop to focus on the needs of the students we're working with.
Contact:
Steven Buchanan | bullhornemail@gmail.com | +61 422 392 105
www.bullhornband.com